Titanium powder sintered filter (including tube and plate) is a kind of new high efficiency porous filter material made by industrial high purity titanium powder (99.4%) as raw material, through powder grading, molding, sintering, mechanical welding and other process. It is widely used in the pharmaceutical industry, water treatment industry, food industry, bioengineering, chemical industry, petrochemical industry, metallurgical industry and gas purification field. Because of its pore and filtration precision, it can be adjusted in a wide range. Titanium powder sintered filter plate or tube is a new filter material that has a broad development prospect.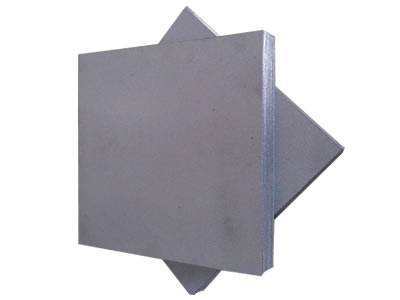 TPSF-01:
Square titanium powder sintered filter plate can be made into different sizes.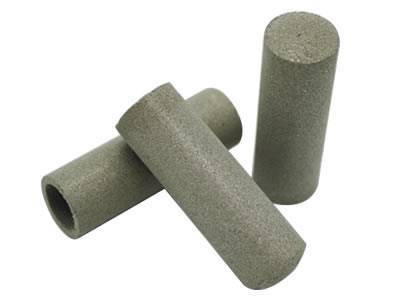 TPSF-02:
The titanium powder sintered filter cylinders can hold more dirt.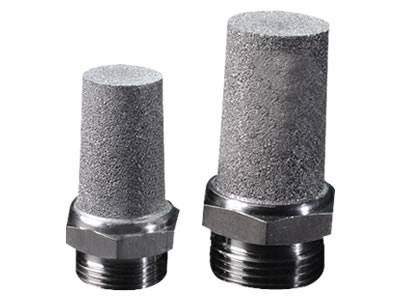 TPSF-03:
Titanium powder sintered filter has a high strength and filtration accuracy.
TPSF-04:
Using titanium powder sintered filter tube as a filter can resist corrosion and pressure.
Applications for titanium powder sintered filter:
Steam filtration.
Filtration stage after ozone sterilization and filtration of ozone aeration.
Filtration in decarbonization and dilution of transfusion.
High corrosive liquid and gas purification.
High pressure and temperature resistance.
Oil sands separation in oilfield.
Features of titanium powder sintered filter:
High dirt holding capacity and filtering accuracy.
High porosity and excellent permeability.
High temperature and pressure resistance.
Strong acid and alkali corrosion resistance.
Ozone oxidation resistance.
Provide a large filter area per unit of volume and it can be welded and machined.
Washable, recycled and saves operating costs.
Can be used for a long time.
Specifications:
Item: titanium powder sintered filter.
Material: Titanium powder.
Thickness: 0.6-3.0 mm.
Length: 1000 mm.
Width: 5-340 mm.
Filtration precision (um): 0.2, 0.5, 1, 2, 5, 10, 20, 30, 50.
Specifications of Titanium Powder Sintered Filter
Filtration precision
(um)
Minimum Thickness
(mm)
Maximum Thickness
(mm)
Minimum Width
(mm)
Maximum Width
(mm)
Maximum Length
(mm)
T9
0.2
0.6
1.2
5
340
1000
T8
0.5
0.6
1.5
5
340
1000
T7
1
0.6
2.0
5
340
1000
T6
2
0.6
2.5
5
340
1000
T5
5
0.6
2.8
5
340
1000
T4
10
0.6
2.8
5
340
1000
T3
20
0.6
3.0
5
340
1000
T2
30
0.6
3.0
5
340
1000
T1
50
0.8
3.0
5
340
1000
Inquiry for Our Product
When you contact us, please provide your detail requirements. That will help us give you a valid quotation.