Multiple choice of stainless steel powder filter elements.
Sintered metal powder filter elements, also called sintered metal porous filters, adopt stainless steel 304, 304L, 316, 316L powder as raw materials and then produced through sizing, molding and sintering processes. Because of stainless steel material, so the sintered metal powder filter elements are also known as sintered stainless steel powder filter element.
Sintered stainless steel powder filter elements can be made into tube type and plate type. Because of the good permeability, filter fitness and high stock utilization, they are widely used in medical industry, chemical industry, metallurgical industry and field of gas purification.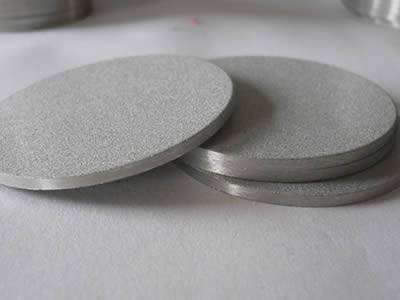 SSSPFE-01:
The powder-made surface can filtrate out most particles and leave pure materials.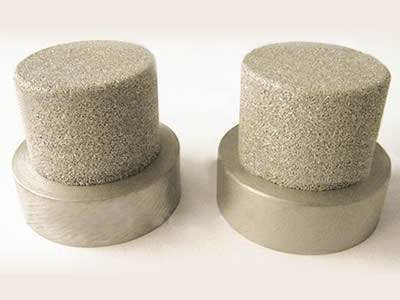 SSSPFE-02:
The cylindrical stainless steel sintered fiber elements have high filtration efficiency.
SSSPFE-03:
Sintered stainless steel powder filter element can be used in many filtration process.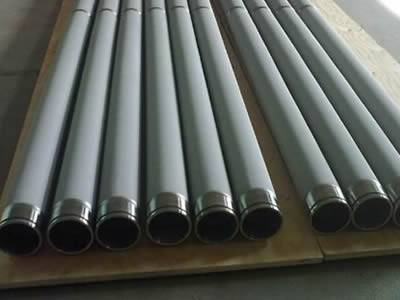 SSSPFE-04:
The length of the sintered stainless steel powder filter tubes can be made into any size according to customers' needs.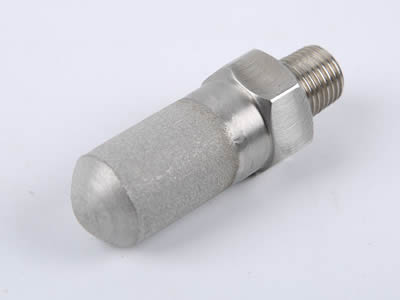 SSSPFE-05:
Fine and even surface ensure high filtering performance.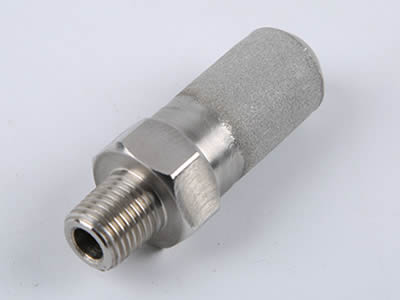 SSSPFE-06:
Stainless steel screw components for easy installation and corrosion resistance.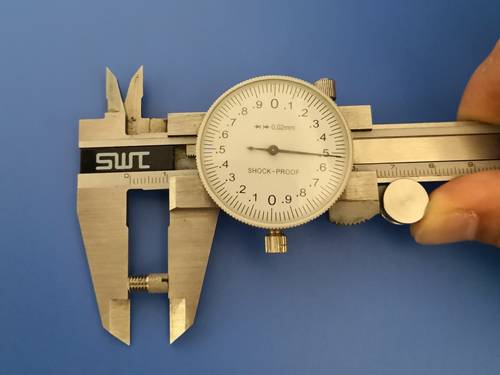 SSSPFE-07:
Height measurement.
SSSPFE-08:
Diameter measurement.
Applications for sintered stainless steel powder filter element:
Dust, bacteria and oil fog removal of gas and steam.
Noise reduction, gas buffer.
The recycle of catalysts.
Decarburization filtration.
Viscous liquid filtration.
Strong polar solvent filtration.
Retention of particles from off-gas of fluidized beds.
The filtration and separation of pharmaceutical, beverage, food, metallurgy, petroleum and other fields.
Features:
High filtration efficiency.
High mechanical strength.
High permeability and porosity.
Anti-corrosion and anti-pressure.
Even distribution of pores catalysis recycling accurate filtering.
Can be used at high and low temperature.
Easy to clean and can be used for many times.
Long service life.
Specifications:
Item: sintered stainless steel powder filter element.
Material: stainless steel powder.
Thickness of wall: 1.0 mm, 2.0 mm, 3.0 mm, 4.0 mm, 5.0 mm, etc.
Length: 10", 20", 30", 40".
Working Temperature: -200 °C to 1000 °C.
Specifications of Sintered Stainless Steel Powder Filter Element
Mode
Filtering level
Filtering precision (um)
Permeability
(m3/h·m2· kPa)
Thickness (mm)
Compressive strength
(MPa/cm2)
SSSFEP1
T7
1
5
0.6 – 10
3
SSSFEP2
T6
2
15
3
SSSFEP3
T5
5
40
2.5
SSSFEP4
T4
10
120
2.5
SSSFEP5
T3
20
250
2.5
SSSFEP6
T2
30
500
2.5
SSSFEP7
T1
50
800
2.5
Inquiry for Our Product
When you contact us, please provide your detail requirements. That will help us give you a valid quotation.